StarShip shipping software | Version 12.2.2
TrueCommerce EDI, Con-way, Endicia enhancements and more!
TrueCommerce EDI interface V-Technologies partners with Highjump to provide a more seamless shipping to EDI experience. You have the option of producing the GS1-128 label from StarShip or TrueCommerce Transaction Manager. Producing the label in StarShip allows all shipping labels to print at the same time. On ship/process, StarShip will transparently send shipment detail to TrueCommerce for final creation of the ASN to the trading partner.
Con-way LTL StarShip continues to expand LTL offerings with the addition of Con-way, the nation's 2nd largest LTL carrier. This rounds out the support for the top 4: FedEx Freight, YRC and UPS Freight. The Con-way module allows you to rate directly on the Con-way servers giving you live access to negotiated rates. In addition, you now have the ability to track, request pickups, generate the BOL and print package/pallet labels.
Endicia – we continue to add enhancements to support new features being offered by Endicia.

Support for Registered Mail
Expanded supported box types to include: Priority Mail Large Flat Rate Board Game Box and Express Mail Flat Rate Padded Envelope
StarShip shipping software | Version 12.2.1
New User-Defined Carrier, Endicia updates and more!
User-Defined (parcel) – this new module allows you to define an unlimited number of parcel carriers. This can be used for supporting local carriers OR to keep track of local deliveries. Enhancements include:

Supports an unlimited number of carriers
Define Ground and Air services for each carrier
Specify dimensional weight factors and accessorial costs including fuel surcharge
Reference field support
Endicia
– we continue to add enhancements to support new features being offered by Endicia.
Users running StarShip across multiple locations now have the ability to specify a location ID in the Endicia transaction. This ID is printed on the label and allows the USPS to better handle delivery issues.
Endicia Professional customers can now print the SCAN form based on sender ZIP or cost center.
Expanded the number of address lines for the 4×6 integrated Customs form and Express Mail.
PS 2976 Customs form is now allowed for all mail classes, irrespective of package weight.
Dashboard
– now includes a new UPS Manifest report
Freight Rules – expanded operators for string conditions
Sage 100 ERP BOI interface – Alias Item Number field now available for mapping
StarShip shipping software | Version 12.2.0
New FedEx module, GS1-128 labels and more!
FedEx – StarShip is now certified on the latest FedEx web services technology. Enhancements include:

FedEx 2Day(r) A.M. – 10:30 a.m. delivery commitment time for shipments with two-day delivery to most areas in the U.S.
FedEx First Overnight(r) Freight – nationwide, early-morning delivery of critical air freight shipments. Most markets will have a 9 a.m. delivery commitment. This service is tailored for customers with urgent manufacturing, distribution or replenishment needs and for palletized shipments weighing more than 151 lbs.
GS1-128 labels
to streamline EDI shipments.
Use sample templates or modify the layout in StarShip.
StarShip now generates the SSCC number.
Roles and permissions
– expanded to give administrators more control over user actions.
Screen defaults – ability to set defaults outside of the ERP interface
StarShip shipping software | Version 12.1.2
Enhanced shipment editing and printing functionality!
Edit Shipments – new settings provide more control over the editing workflow

Define how processed shipments are handled when opened for editing
Notify the shipper when an open shipment exists for the selected document
New functionality to compare differences in incoming data while editing shipments
Printing conditions now further automate the shipping process
Condition builder allows you to define when a label or document should print.
Create dynamic parameters using StarShip fields
StarShip shipping software | Version 12.1.0
Batch Import functionality, client memory optimization & more!
Batch Import – gives you all of the features in v9 PLUS

Templates allow you to design and manage multiple sets of import definitions
Package contents can now be included within the data set
Greater flexibility in handling shipment data and batches
USPS Endicia

USPS COD tag – PS Form 3816, pre-designed template used for dot matrix printers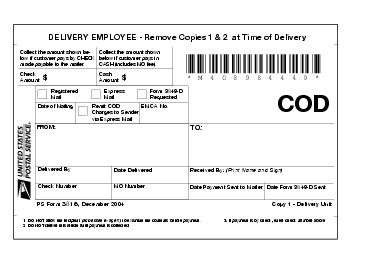 Client memory optimization – resulting in faster loading and processing
Third Party Billing setting – providing flexibility for automating billing account selection

StarShip shipping software | Version 12.0.0
2012 Carrier rate/service changes & more!
UPS

UPS 2012 rate & service changes >>More
Quantum View Notify® – In Transit Notification
Restricted Articles for international shipments
FedEx
The current module will support rate & service changes effective Jan. 2nd. We are actively working on enhancing the FedEx interface to support the new features below. This will be available as an update to v12 and we expect a general release in August.
FedEx 2012 rate & service changes >>More
Coming Soon: FedEx Freight® Priority and Economy
Coming Soon: FedEx 2Day® A.M.
Coming Soon: alcohol shipping enhancements
DHL
DHL 2012 rate & service changes
Spee-Dee
Spee-Dee 2012 rate & service changes
Acknowledgement of Delivery (AOD) enhancements to support Direct, Indirect and Adult Signature Required.
USPS Endicia
Modifications to support new USPS features & postage changes were released in version 12.0.2. This release also included enhancements to ease the process of printing international customs forms.
2012 rate & service changes >>More
Added support for the 2976A form to print on a 4×6″ thermal label.
Enhanced roll-up options for content description on the 2976A.
Expanded reference fields to support invoice (prints on custom forms)
Expanded support of free Delivery Confirmation to First-Class parcels


| Mail Class | Delivery Confirmation | Comments |
| --- | --- | --- |
| Express Mail | N/A | Included with service |
| Priority Mail | Free | |
| First-Class Package Services | Free | |
| Media Mail | Additional $0.19 | |
| Parcel Post | Additional $0.19 | |

New First-Class Package Service – the USPS is introducing a new competitive product called First-Class Package Service which will replace First-Class Mail Parcels. Additional details:
*Same service standards as First-Class Mail Parcels
*Free Delivery Confirmation Commercial Base prices for 1 oz up to 13 oz
*Commercial Plus prices (under USPS contract) available for 13 oz – 16 oz
New Express Mail Flat Rate Box
*Same dimensions as Priority Medium Flat Rate Box
*Available for both domestic (70 lbs.) and international packages (20 lbs.)
New Priority Mail – Regional Rate Box C
*Larger than Regional Rate Boxes A & B: 15" x 12" x 12" and 25 lb limit
Changes for Express Mail Signature Waiver
*USPS will now require an addressee's signature only when explicitly requested.
OnTrac
Modifications to support new OnTrac service changes are available in version 12.0.3 (release date: 2/1/12). Enhancements include:
New Residential fee
New Delivery Area Surcharge fee
Updates to label and manifest formats